Ditch Outage to Start October 16, 2022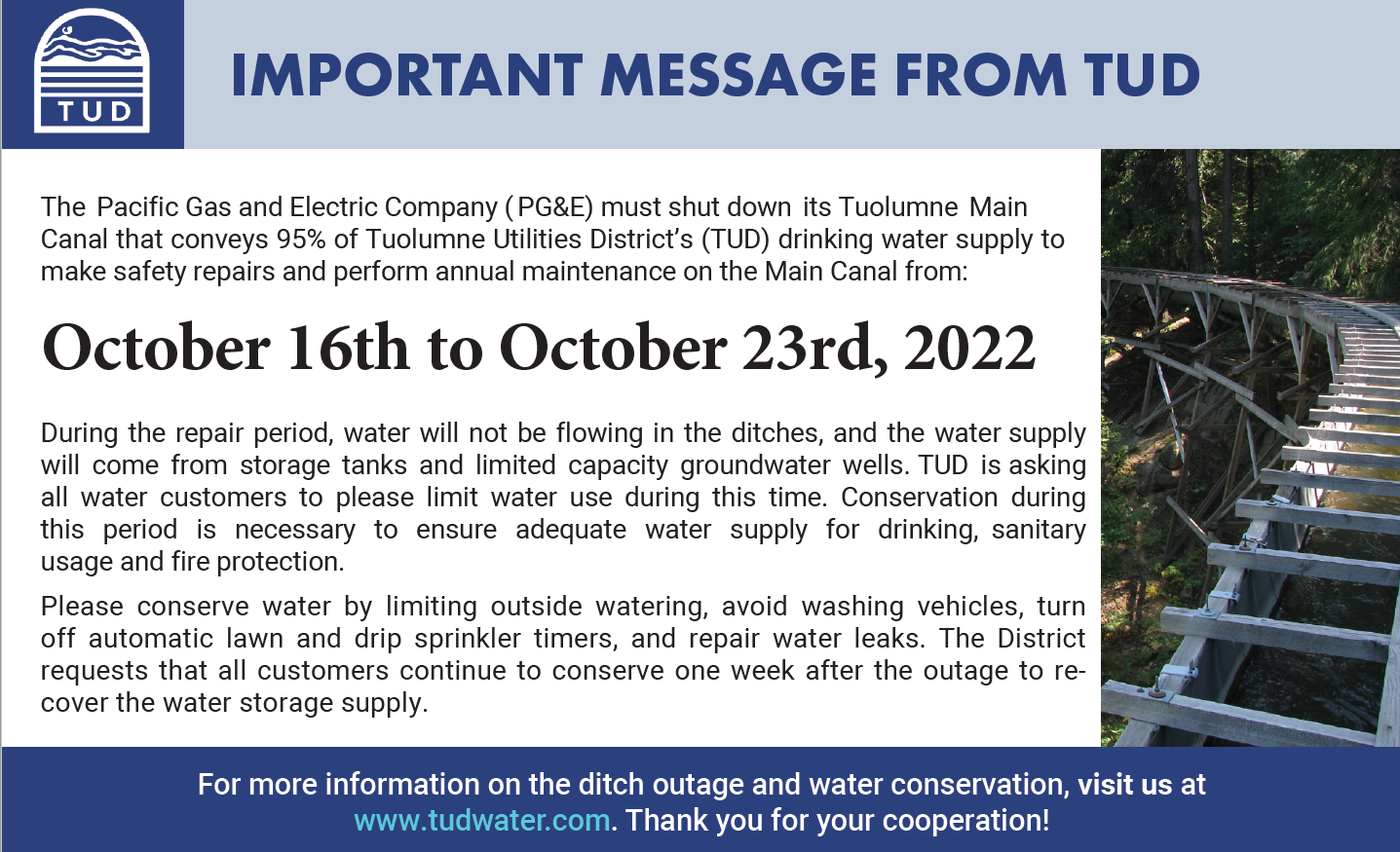 The Pacific Gas and Electric Company (PG&E) Tuolumne Main Canal conveying 95% of Tuolumne Utilities District's (TUD or District) drinking water supply will be shut down for PG&E's annual maintenance from Sunday, October 16th through Sunday, October 23rd, 2022. TUD is asking you to limit your water use while PG&E undertakes repairs and improvements.
Without water flowing in the ditches, the only water available is what remains in storage tanks and from limited capacity groundwater wells.  Conservation during this period is necessary to ensure adequate water supply for drinking, sanitary usage, and fire protection. Please conserve water by limiting outside watering, avoid washing vehicles, turn off automatic lawn and drip sprinkler timers, and repair water leaks.
The District requests that all customers continue to conserve one week after the outage in order for water storage supply to recover. For irrigation/agricultural ditch customers, periodic outages will continue from October through December for annual maintenance. Click this link to view the 2022 Ditch Schedule.