TUD Asks Customers to Conserve During PSPS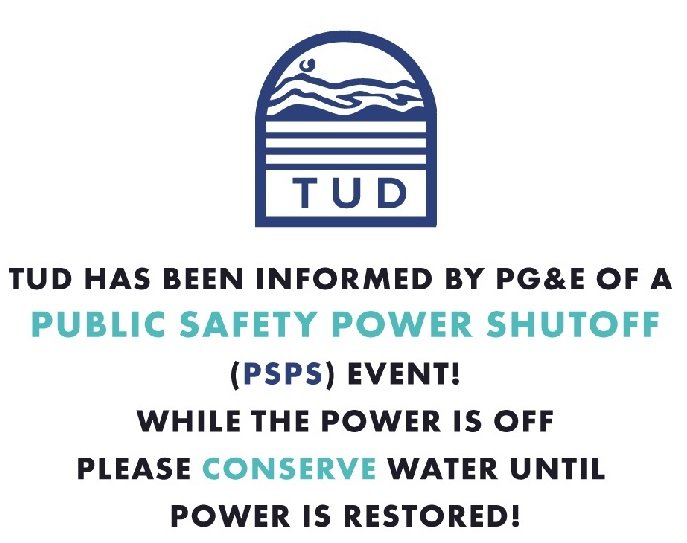 Due to extreme fire threat conditions in Northern California, PG& E has issued a Public Safety Power Shutoff (PSPS) which will affect Tuolumne County. Tuolumne Utilities District (TUD) urges customers to conserve water and limit outdoor water use until the power is restored. While TUD anticipates minimal service interruption, an extended power outage could result in reduced water pressure or loss of water in some service areas. Customers who have experienced issues of low water pressure or no water in past power outages can expect the same to occur in this power shutoff event.
The District will provide updates as they become available at TUD's website, www.tudwater.com and Facebook. For questions specifically related to PG&E's power outage, go to the PG&E PSPS website for more information. Thank you for your patience and cooperation.